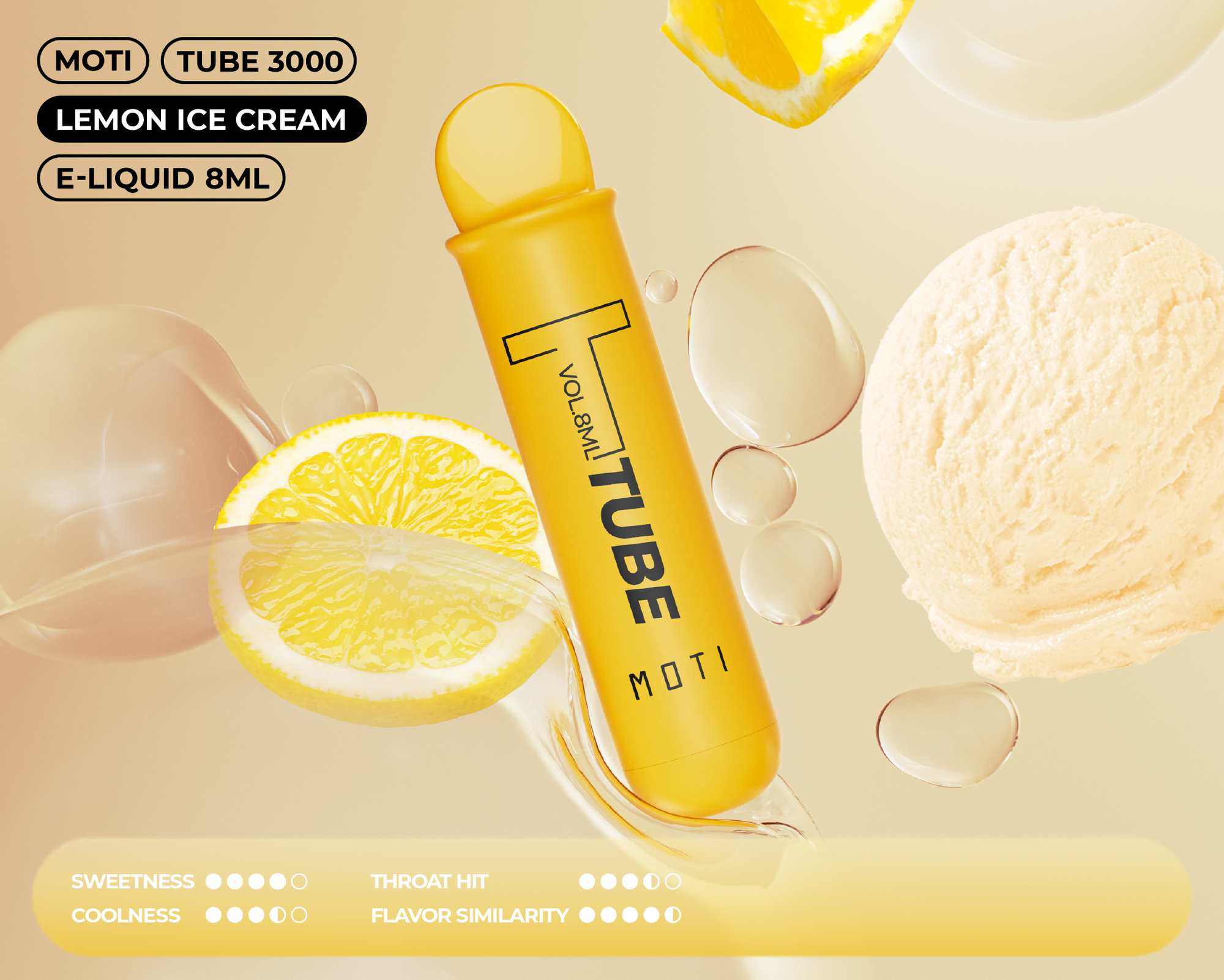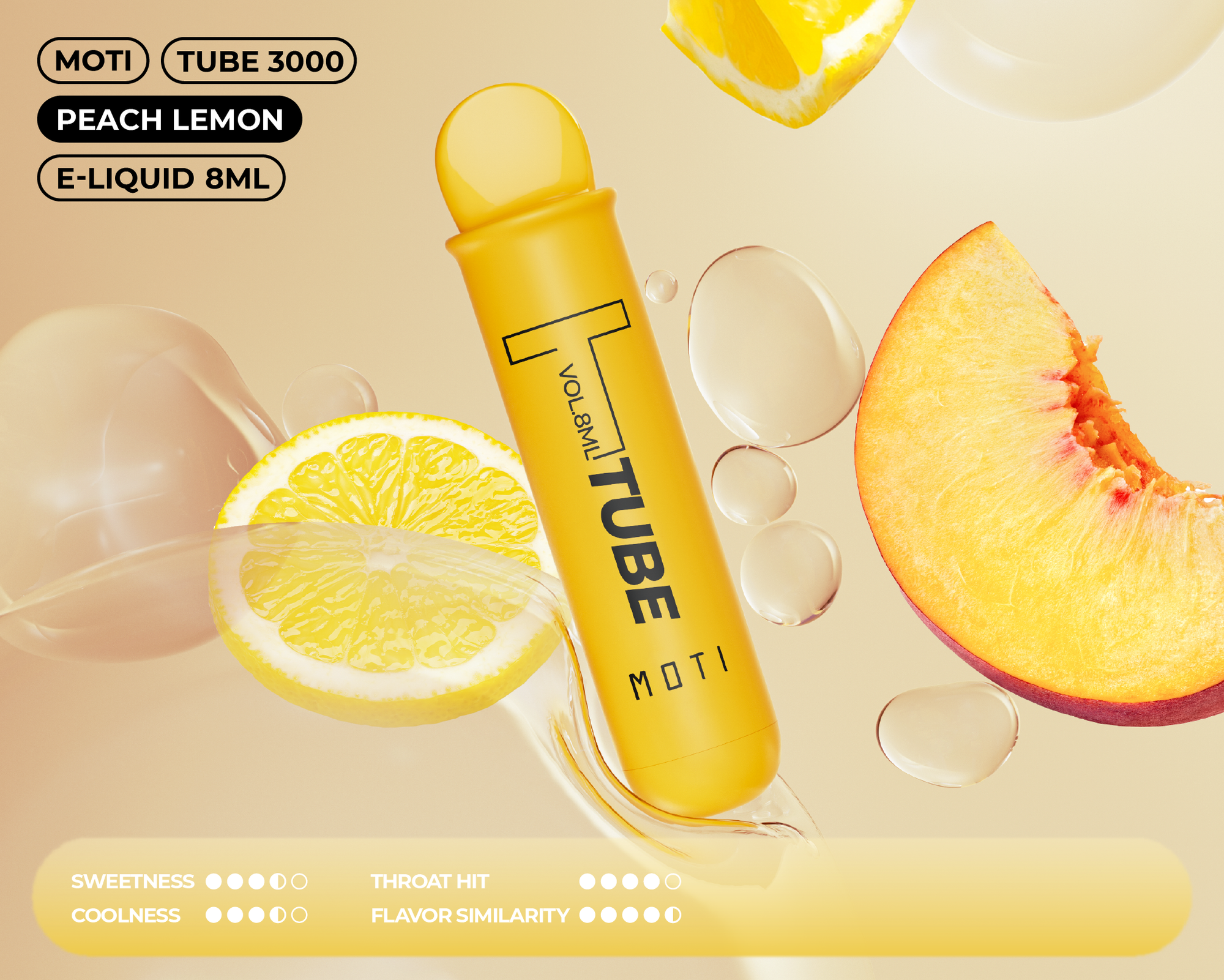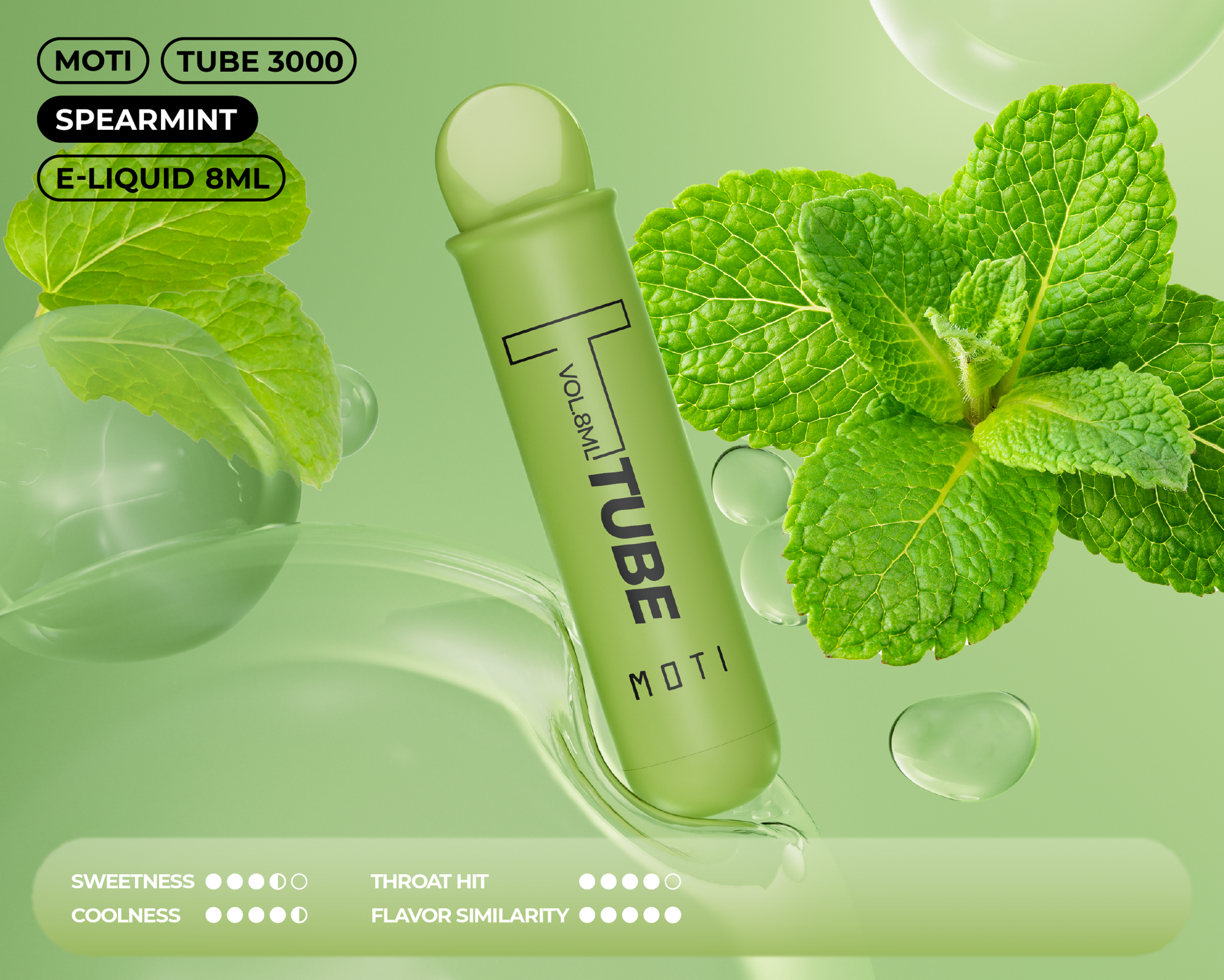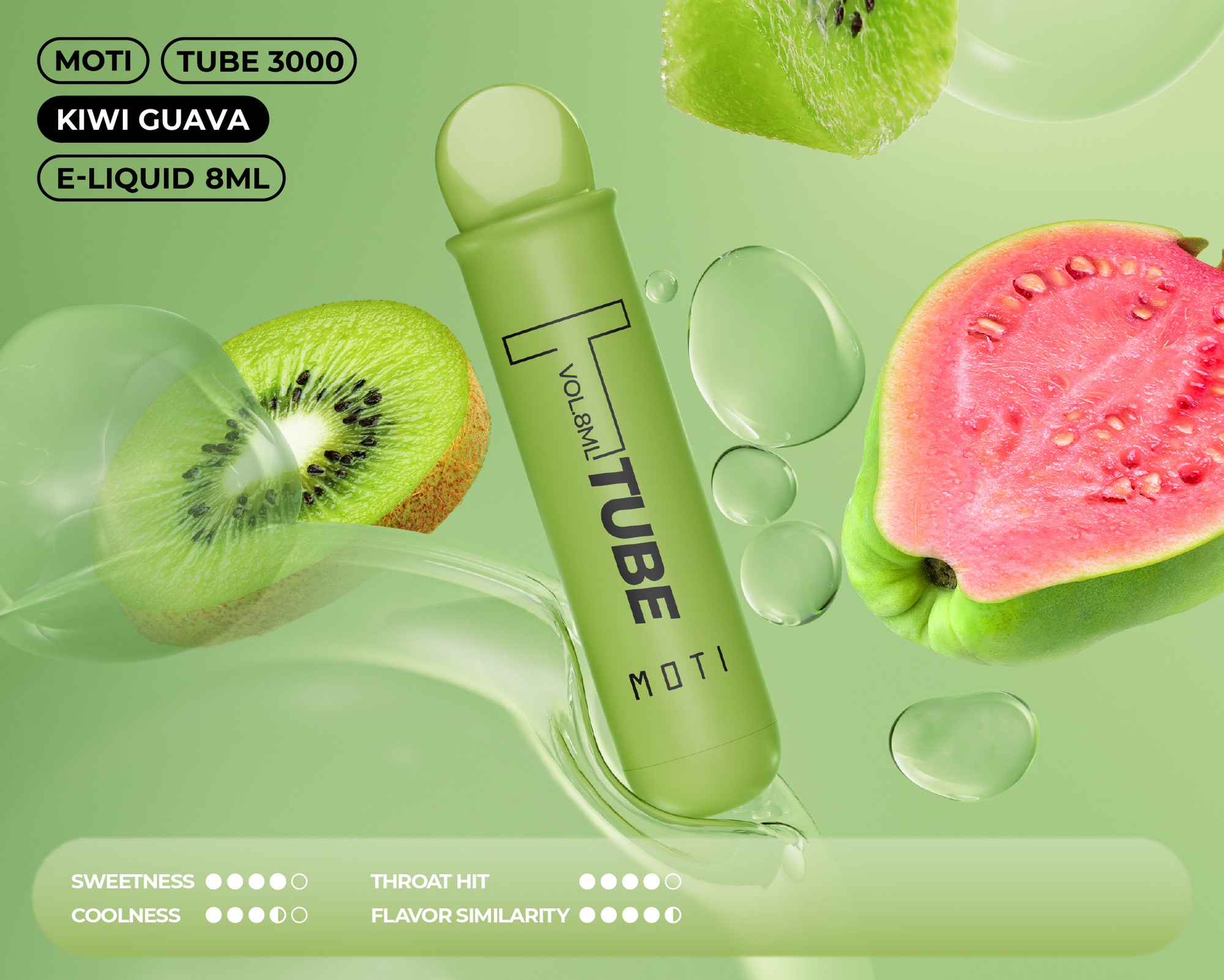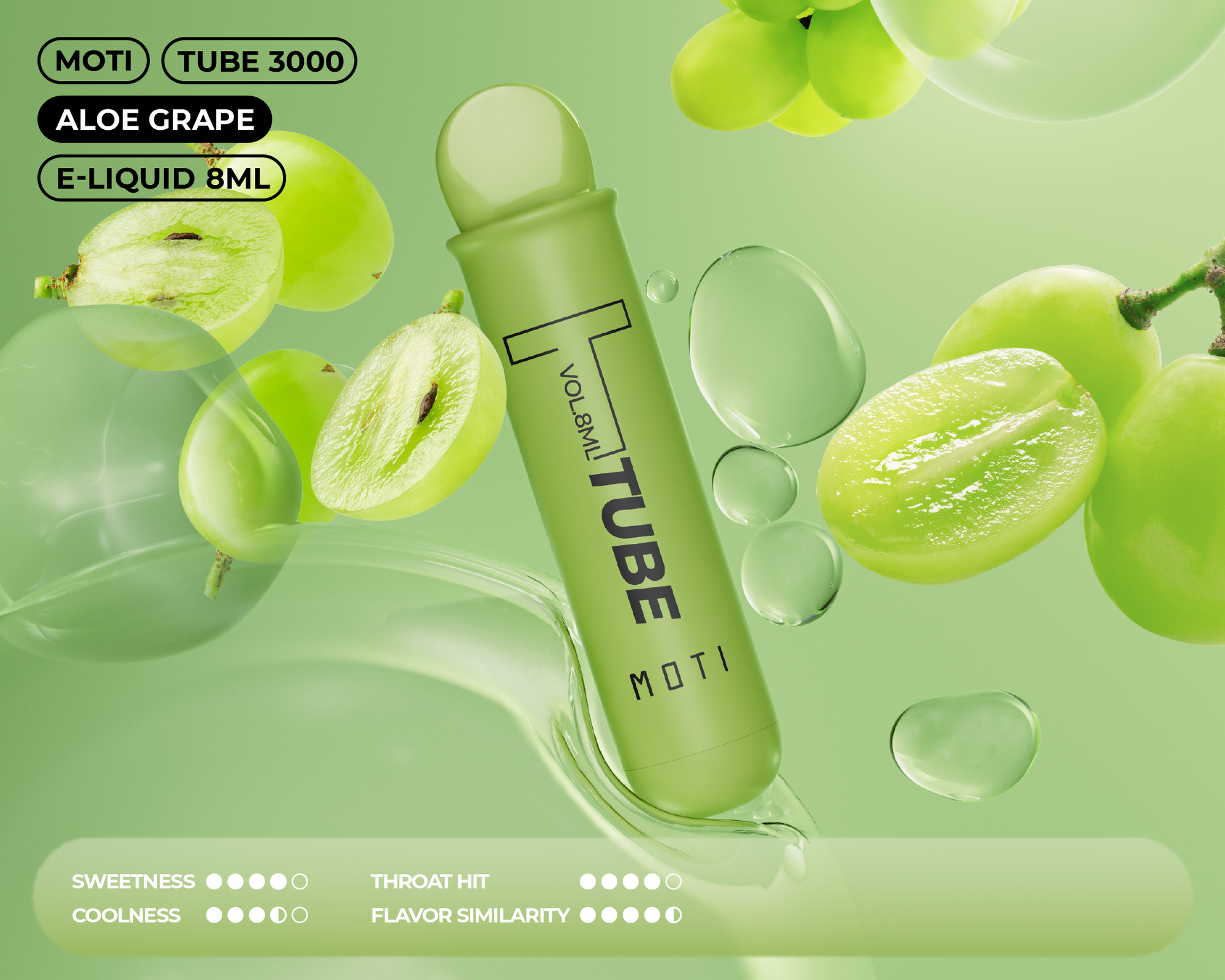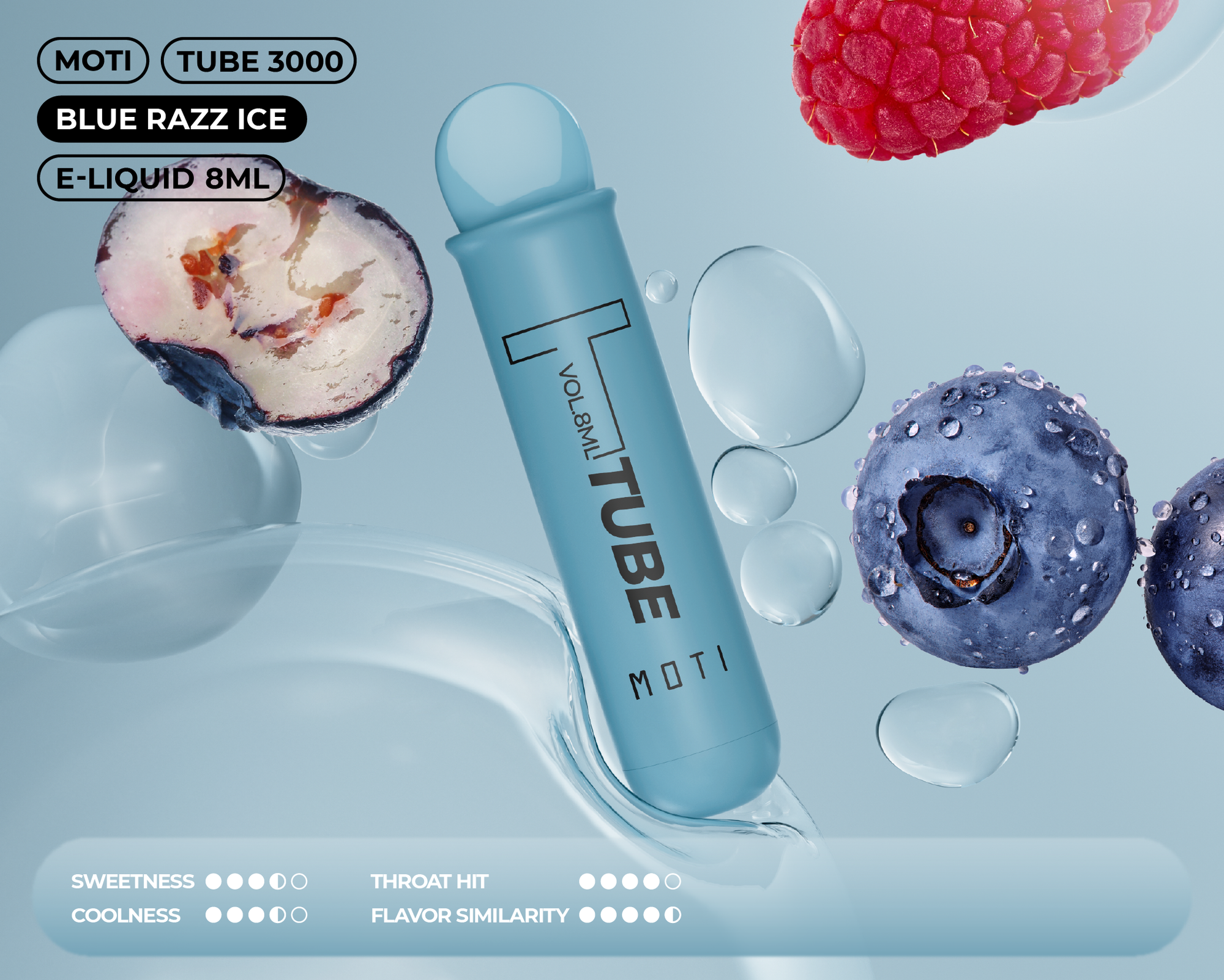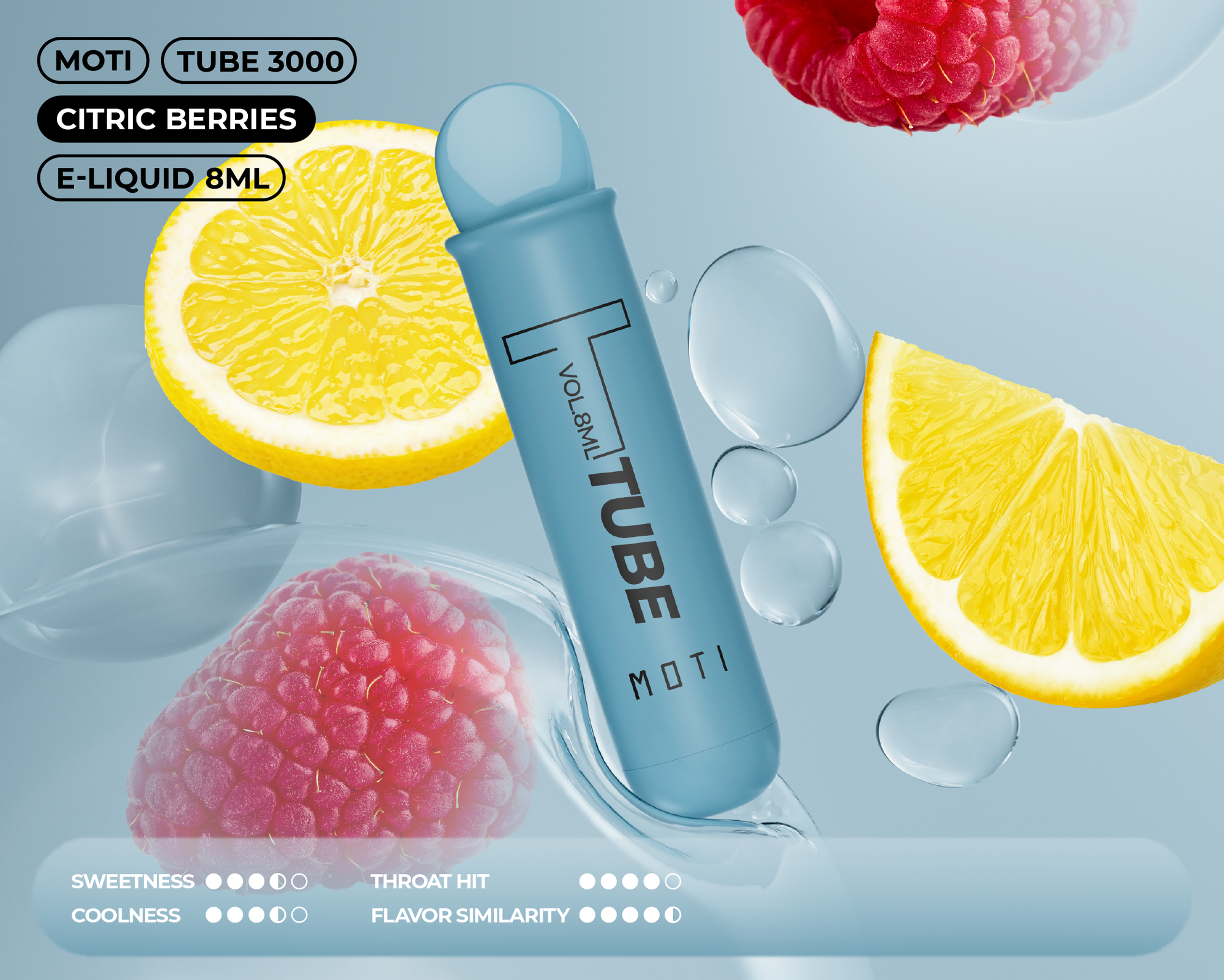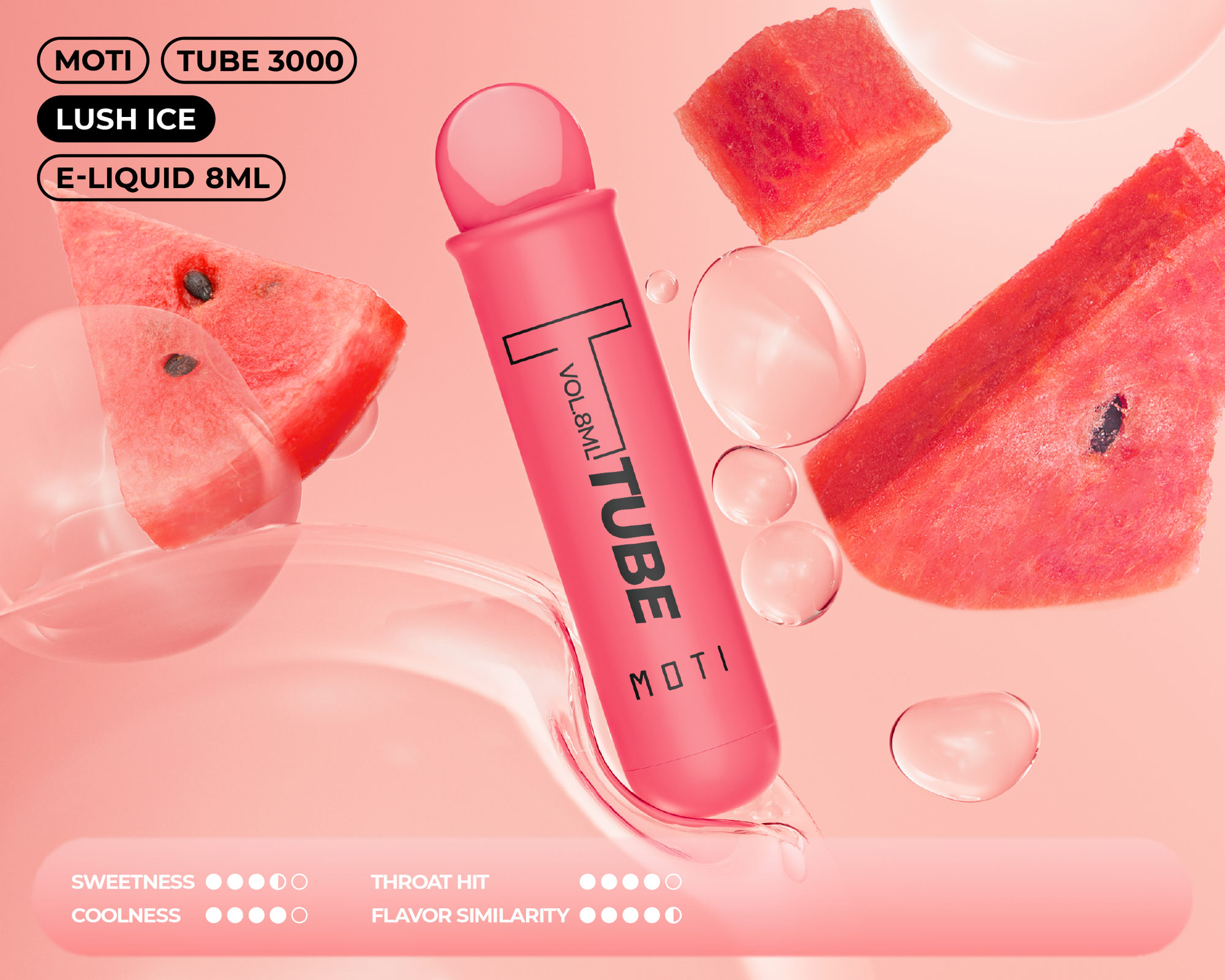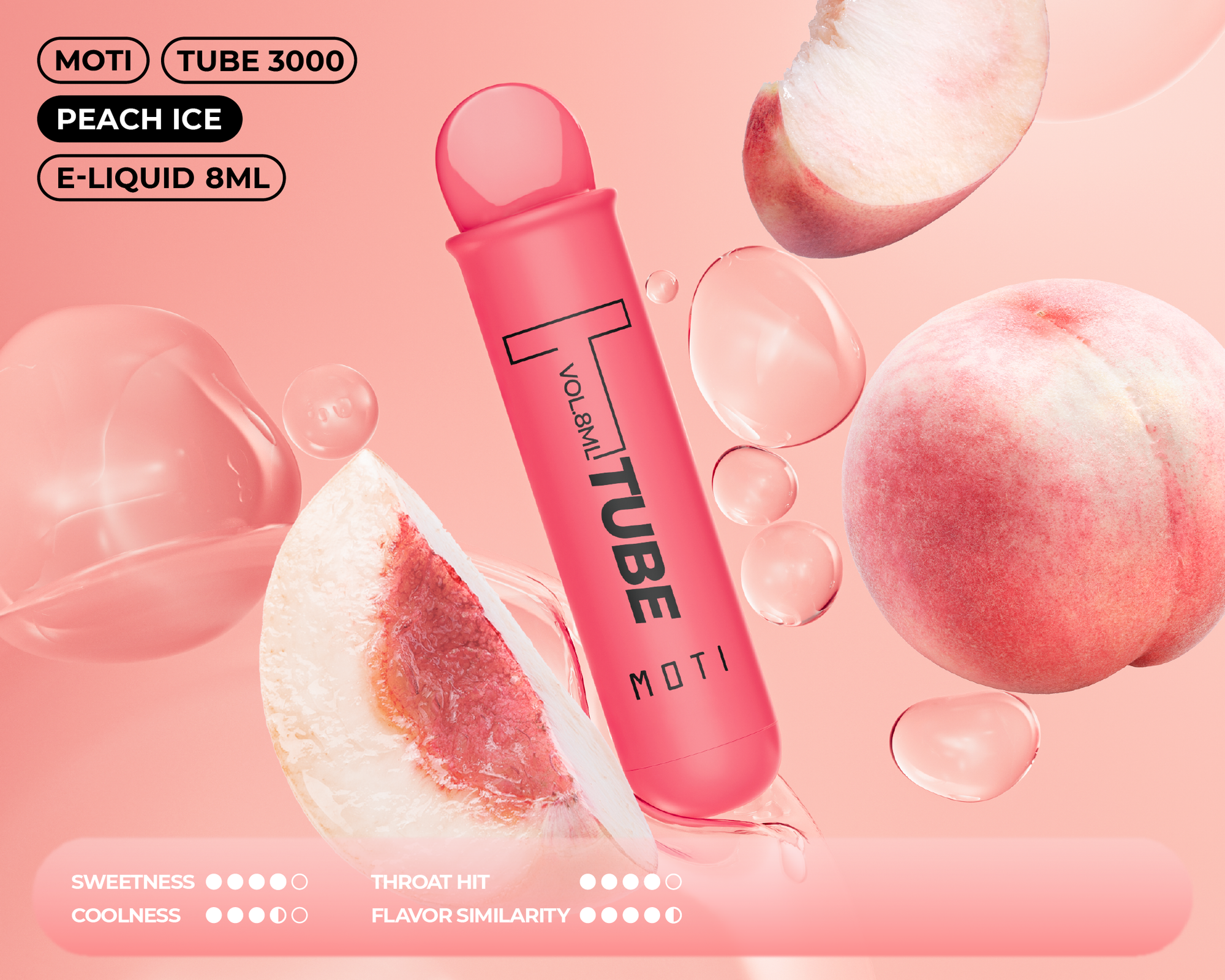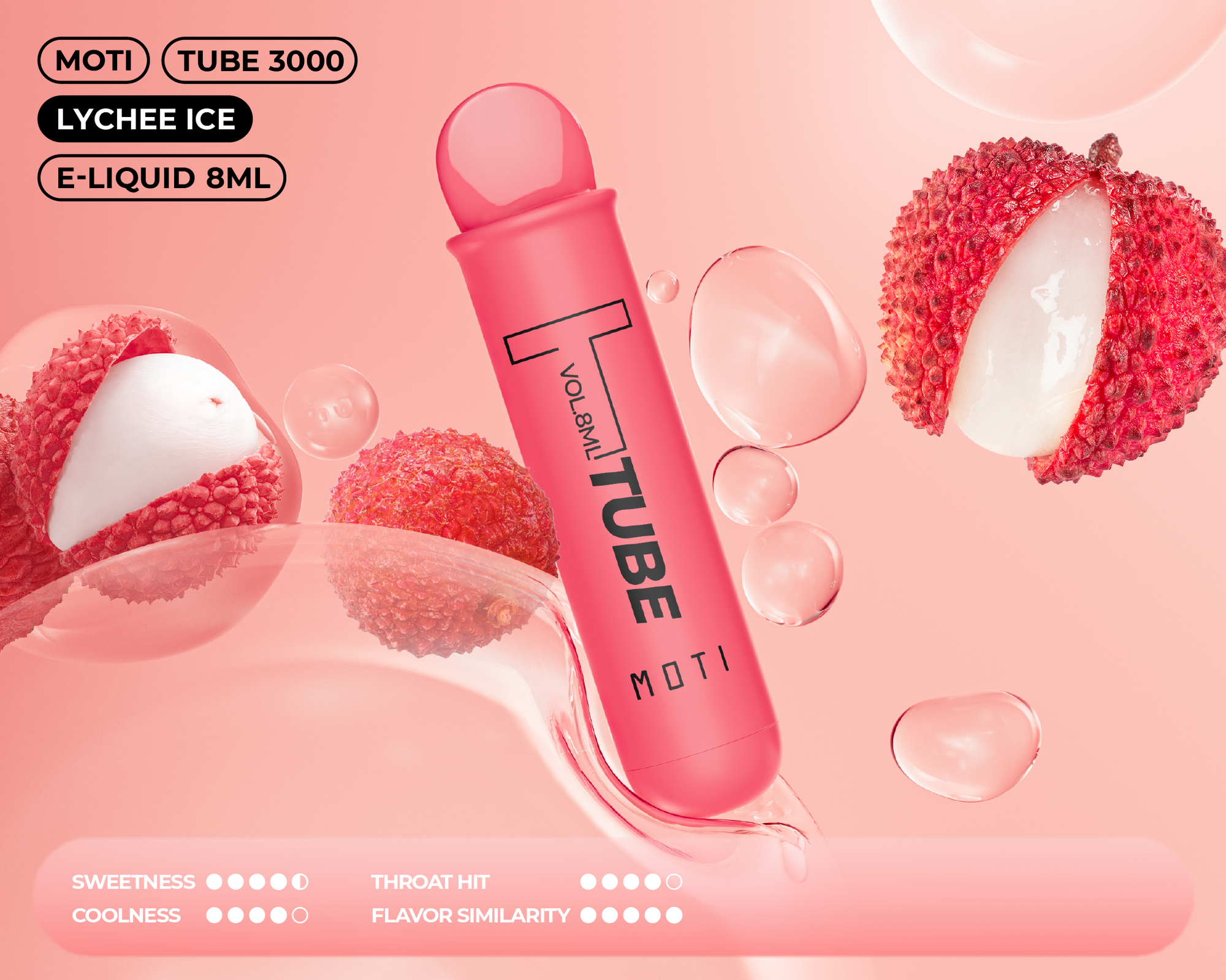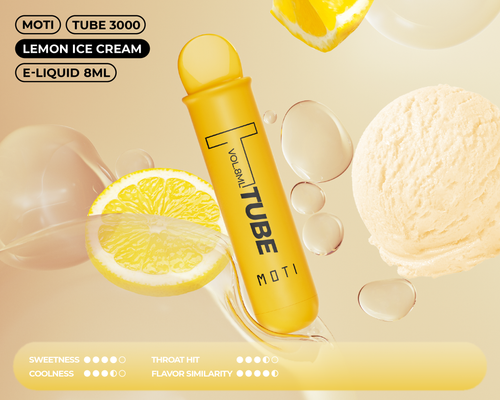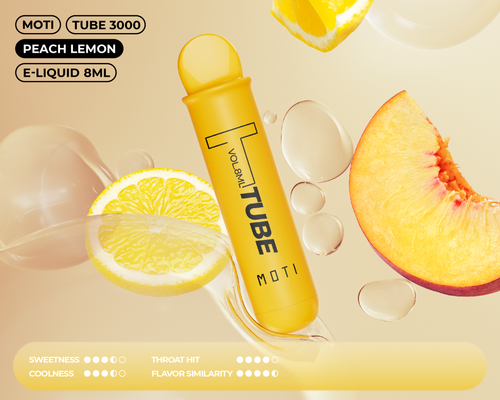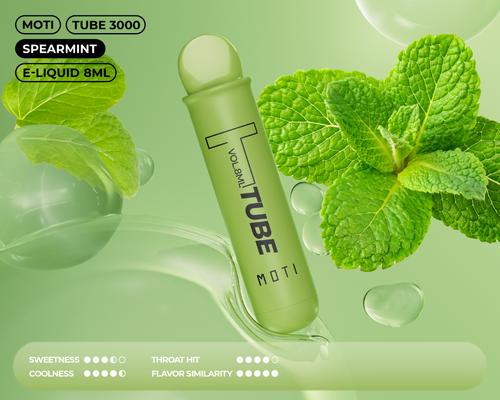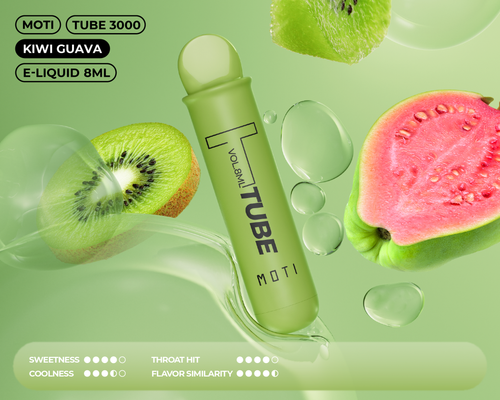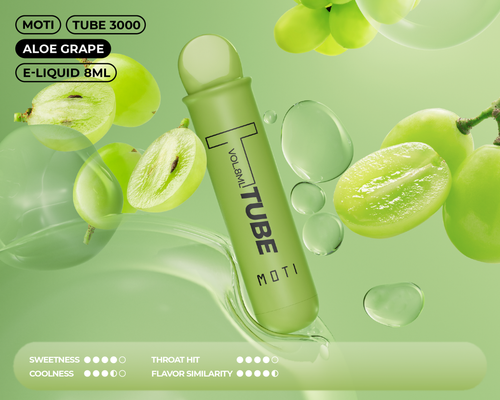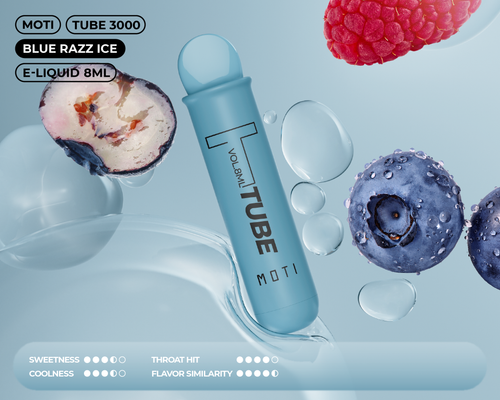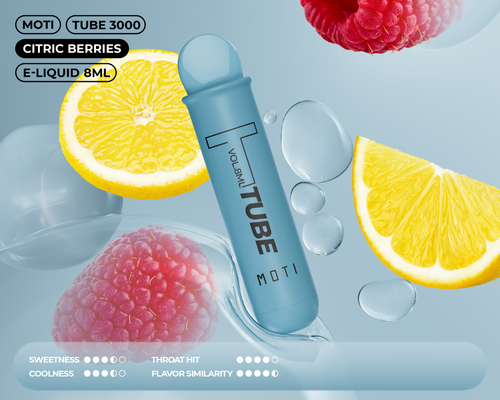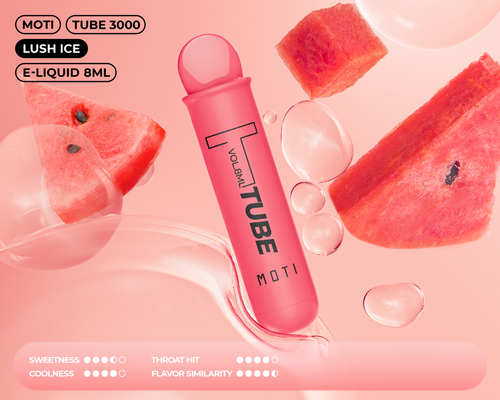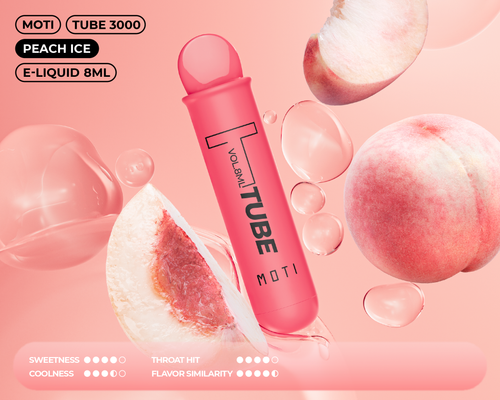 MOTI TUBE 3000
Scaled taste for you!
Flavor -

LEMON ICE CREAM
Unlike the real test tube, this tube-shaped
vape pen has a matte surface and is comfortable to hold.
The 950mAh large-capacity battery is equipped
with a well-controlled mesh coil atomizer,
bringing up to 3000 puffs, exclusive taste for you!

Colorful Options
When matte finish meets more colors?
The good taste tends to be colorful.

950mAh
Larger Battery
Selected quality flavors
last longer thanks to
a larger battery capacity.

Ergonomic Design
The matte surface ensures a comfortable handgrip,
fitting your hand but not sliding away.
A tube can also be elegant.

Mesh Coil
Well-controlled mesh
coil brings in large and
thick vapor clouds.

Specification
Ingredients
Vegetable Glycerin, Propylene Glycol, Nicotine Salt, Artificial and Natural Flavorings