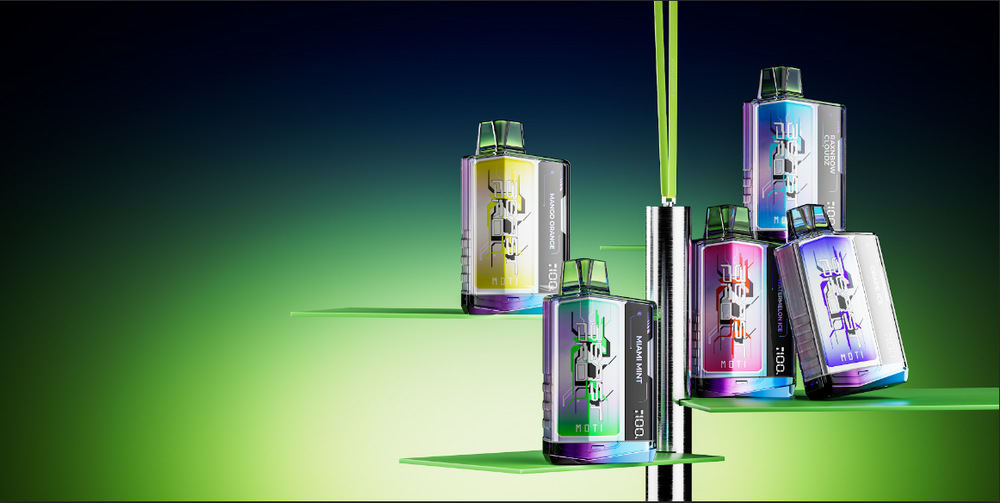 BY James Miller @ September 22, 2023
In the world of vaping, innovation continues to reshape the landscape of smoking alternatives. the Moti Beast Pro 10000 Disposable Vape Kit stands as a true testament to innovation and excellence. With its array of advanced features and exceptional design, this vape device redefines the way we experience vaping. Let's dive into the notable features of the MOTI Beast PRO 10000's high-end appearance, smart digital screen, MOTI dual mesh coil technology, extended battery life, and adjustable airflow design.
Exquisite Design:
MOTI Beast PRO 10000 has a glossy black appearance, which is fashionable and energetic, exuding a modern and sophisticated sense of luxury. The device's sleek silhouette and ergonomic design provide users with a luxurious vaping experience. The device's compact nature ensures portability and convenience, making it a perfect choice for both novice and experienced vape enthusiasts.
Intelligent User Interface:
Equipped with a smart digital screen, the MOTI Beast PRO 10000 provides users with control over their vaping experience. The screen displays essential information such as e-liquid, and battery life, allowing users to stay informed and adjust settings accordingly. This intelligent interface ensures effortless usage and an enhanced disposable vaping experience.
MOTI Dual Mesh Coil Technology:
With MOTI's innovative dual mesh coil technology, the Beast PRO 10000 delivers a stronger explosion of flavors and smoother inhalations. This dual mesh coil design maximizes vapor production, amplifies flavor intensity, and offers an unparalleled vaping experience. Users can now savor every puff and indulge in rich, satisfying clouds of vapor.
Generous E-Liquid Capacity and Extended Battery Life:
The Beast PRO 10000's 18ml e-liquid capacity ensures extended vaping sessions without the hassle of constant refills. Powered by a 750mAh battery, this disposable vape kit provides long-lasting performance, allowing users to indulge in their vaping habits for extended periods. Say goodbye to frequent recharging and enjoy uninterrupted vaping pleasure.
Adjustable Airflow Design:
The MOTI Beast PRO 10000 showcases an innovative airflow design that adapts to users' preferences seamlessly. With the ability to switch between Mouth-to-Lung (MTL) and Restricted Direct Lung (RDL) vaping styles, boost mode is also available! Users can easily adjust the airflow to their liking, ensuring a personalized and satisfying vaping experience.
Conclusion:
The MOTI Beast PRO 10000 disposable vape kit is an innovative offering in the vaping industry. Its exquisite appearance, smart digital screen, MOTI dual mesh coil technology, substantial e-liquid capacity, extended battery life, and adjustable airflow design combine to deliver an exceptional vaping experience. Whether you are a beginner or an experienced vaper, the MOTI Beast PRO 10000 can give you an unparalleled experience and guarantees premium performance, convenience, and a truly pleasurable vaping journey.
Read More