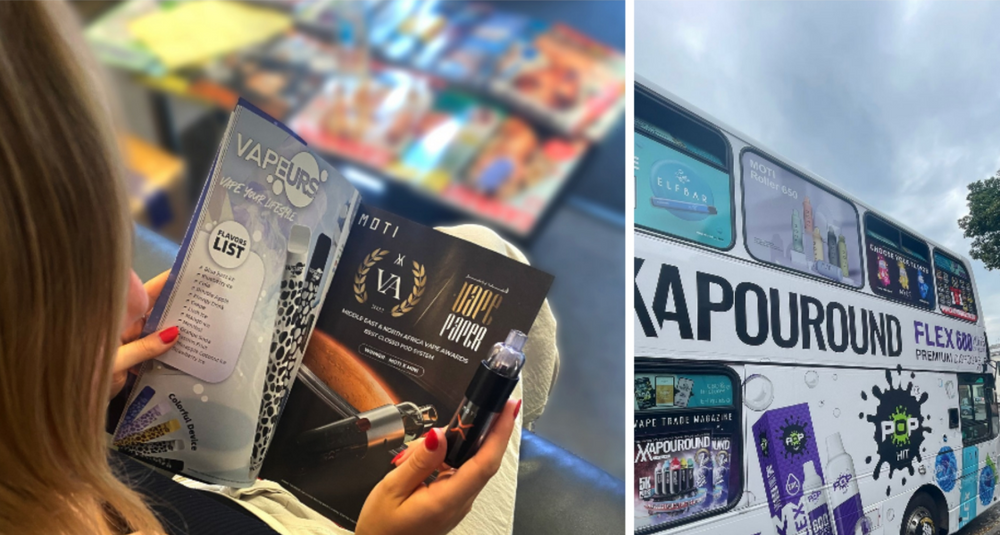 BY Mozart Liu @ September 28, 2022
The last time we have seen MOTI start a healthy vape tour with Vapouround Bus, this Bus travels all over the UK, visiting events and vape businesses to spread the word about smoking cessation. According to the Bus Trip Plan, the next station will be stopping by Worcester, a town where Worcestershire Pride 2022 Parade and Events are coming on 1st Oct 2022.
Worcestershire Pride has been in the works for a while now, with recent political events seeing a rise in intersectional hate crimes it's become increasingly important that the LGBT+ community comes together in love and support.
When MOTI e-cigarettes come to this LGBT community with Vapouround Bus, it will bring a more scientific and trendy awareness of smoking cessation to the local community. The bus team aims to help people quit by trading their cigarettes for a free vaping starter kit. All advice towards the free product will be given on the day along with a goody bag packed with vaping freebies raising awareness of vaping and informing everybody about the benefits of going smoke-free.
Defending the rights of minorities - is what MOTI advocates.
Electronic cigarette products are attractive to minors due to their small size, portability, fashion, and avant-garde characteristics. Minors are in an important period of physical and mental development, they have the characteristics of imitating the so-called adulthood, and without enough ability to tell what is wrong or right. The most direct way to protect adults is to cut off minors' access to e-cigarettes. At the beginning of the brand's establishment in late 2018, MOTI proposed the "Juvenile Shield Plan" to protect the healthy growth of minors.
Vapouround Bus travels all over the UK, visiting events and vape businesses to spread the word about smoking cessation. This time, Vapouround Bus joins hands with MOTI, to go further on the healthy vaping concept. In the prominent position of product packaging, MOTI sets a sign which is strictly prohibiting minors from purchasing, and prohibits the use of pregnant women and other groups; in terms of product sales, MOTI requires each store to post "Prohibited to sell to minors" in prominent areas. To further verify the membership status, MOTI has invested a lot to continuously improve and caste the "MOTI Membership Center" background system, which helps to identify the ages of buyers, this can prohibit minors from purchasing and any vaping attempt and cut off minors from purchasing offline. At the same time, MOTI also signed a cooperation agreement with its partners, strictly requiring partners to prohibit the sale of e-cigarettes to minors, and calling on partners to assume the social responsibility of protecting minors.
Under the leadership of a socially responsible model company like MOTI, more and more e-cigarette industry partners will join in the work of protecting minors from e-cigarettes, and jointly promote the healthy and standardized development of the industry.
Read More