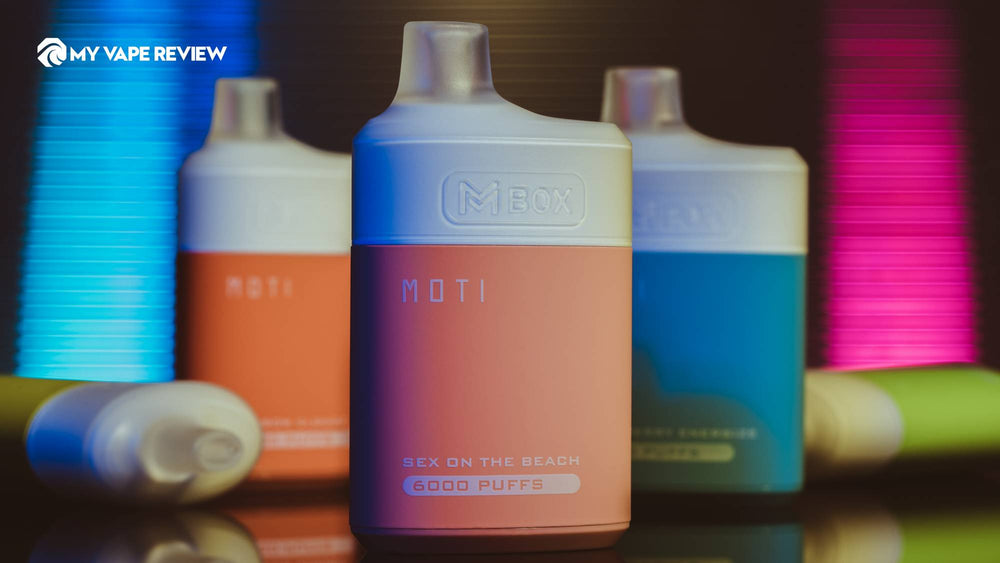 BY Bai Xinyao @ June 23, 2022
MOTI launched an all-new disposable vape lasting for up to 6,000 hits, MOTI MBOX 6000. Unlike sophisticated fully-featured mod vapes, disposable manufacturers always have few options to outshine their competition—but making a product last longer is absolutely one of the right tracks to go. 6,000 puffs? That's an awesome big number.

To be honest, the MBOX 6000 appears to us just a scaled-up Elf Bar BC3000 we reviewed weeks before. And it strikes to us that maybe testing this disposable versus Elf Bars would be lots of fun. We love Elf Bars. While just admit it, sometimes our disposable vape collection needs new bloods for a change.
Can MOTI MBOX 6000 disposable be a good alternative to go for? We'll compare the two products head-to-head to help you make an informed decision. Plus, our first-hand thoughts on each flavor of MBOX 6000 is included in the review as well. Let's dig in!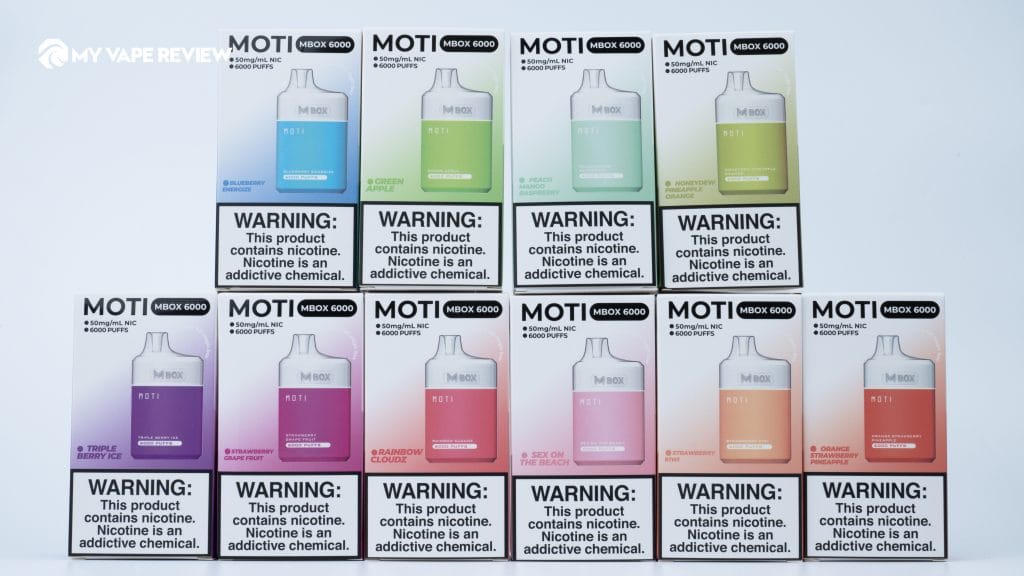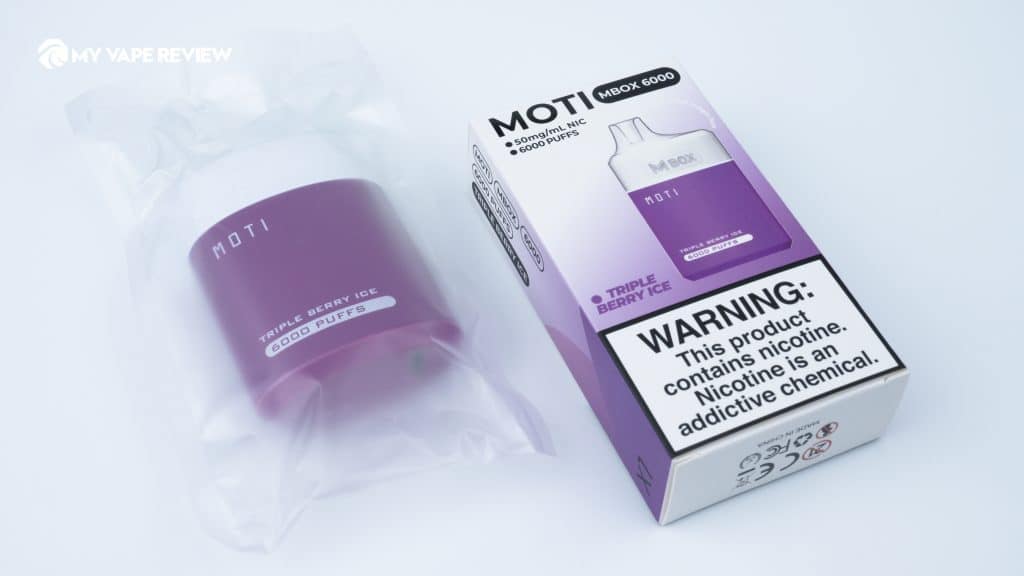 Our Top 3 Picks of Flavor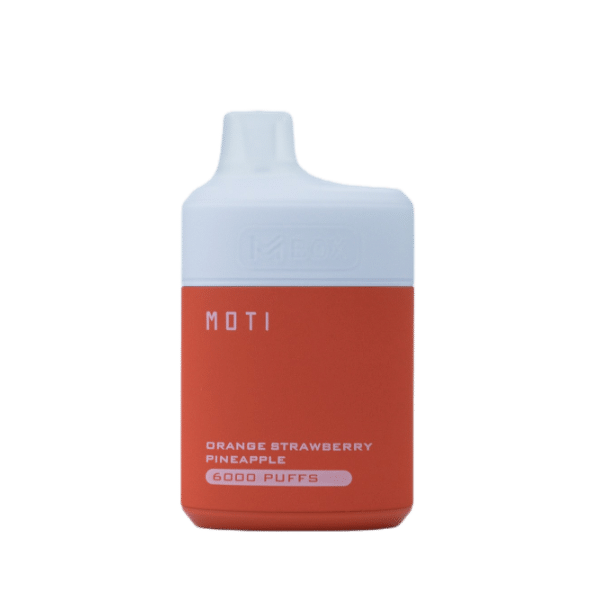 Orange Strawberry Pineapple
It's an amazing flavor as the variations delivered by the three fruits seem endless: refreshing tartness intertwined with a touch of sweet and bitter. The mixture is unique and sophisticated in taste and delivery.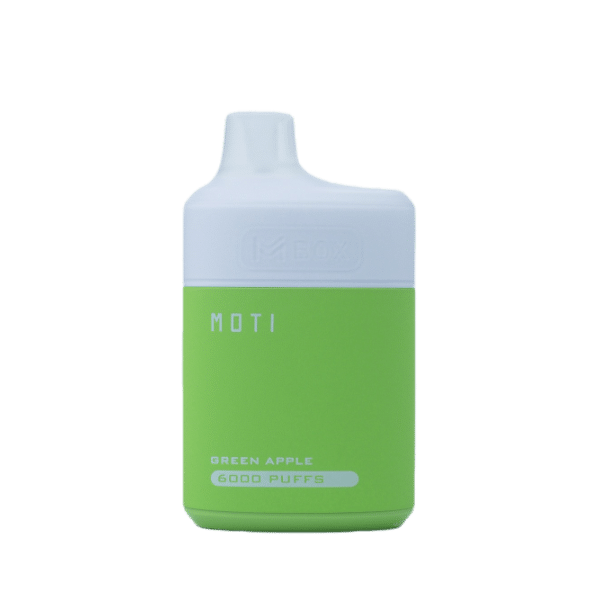 I think this one is pretty much like the type of apple cider vinegar or green apple sugars, instead of freshly squeezed apple juice. It tastes not bad though. The flavor presents a balancing sweet and sour tastes on inhale, while the aftertaste turns a lot sweeter. I know some vapers hate e-liquid with pronounced candied sweetness; while for those who have a sweet tooth, this might be a right one suitable for ADV.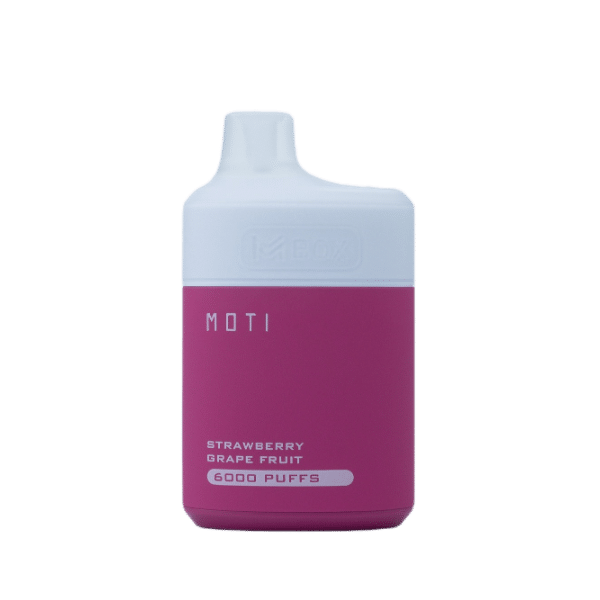 The flavor tastes crisp and natural. Love the addition of grape fruit that gives sweet strawberry an acid twist. But on the whole this one falls on the sweeter side. And I like the cozy vaping vibe it delivers.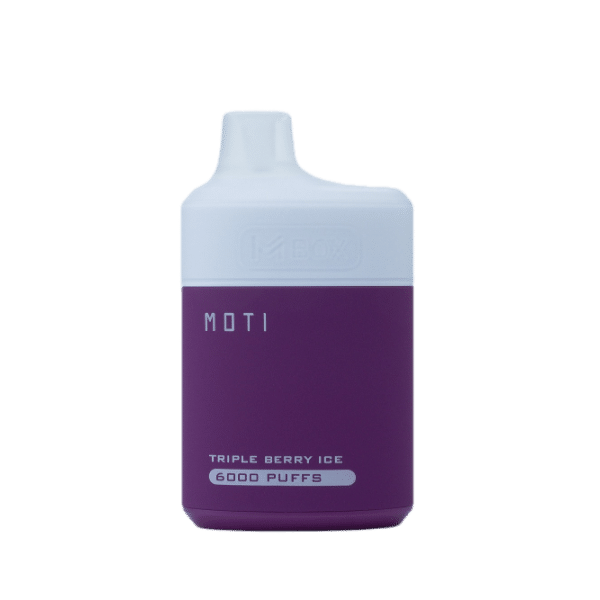 True to its name, Triple Berry gave me a tangy rush of succulent berries on the first inhale. It's so refreshing without being overly sweet. Tasting this one is like I'm served a rich berry cocktail to savor the subtle kiss of berry tastes.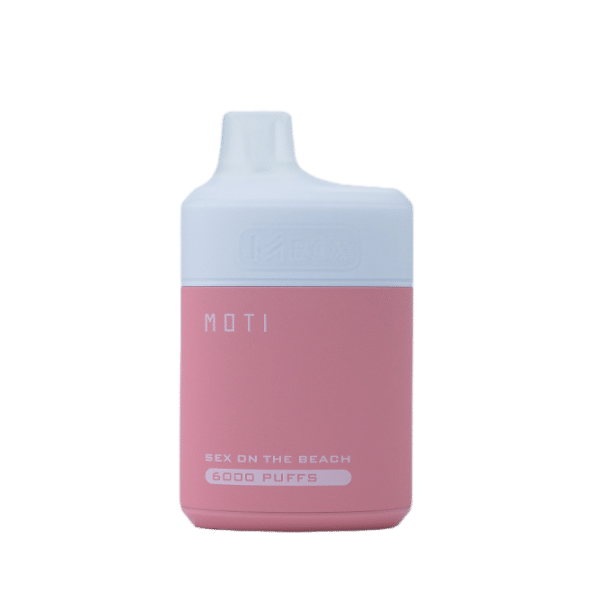 Actually I don't have a single clue about what the flavor profile can possibly be like by its name alone. But have to admit the name is an eye-catcher. This one presents strong minty aroma. On inhale I can also capture a zingy lemon (or probably pineapple) punch to bring a tasty twist. This and Rainbow Cloudz are a bit like. But this one doesn't present layering flavor and smooth blends as the latter.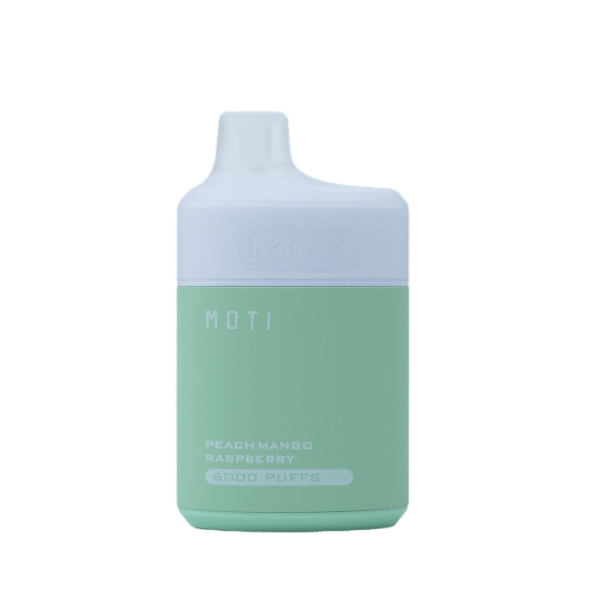 First of all, this one is oversweet for me. It's not my match, but another tester felt the abundant sweetness was appealing. So… that's down to how far you can take sweet flavoring. Without the sugar bomb, I'd say this one does quite a good job with its sophisticated fruit blends. Scents of peach, mango and raspberry all shine through in each and every drag.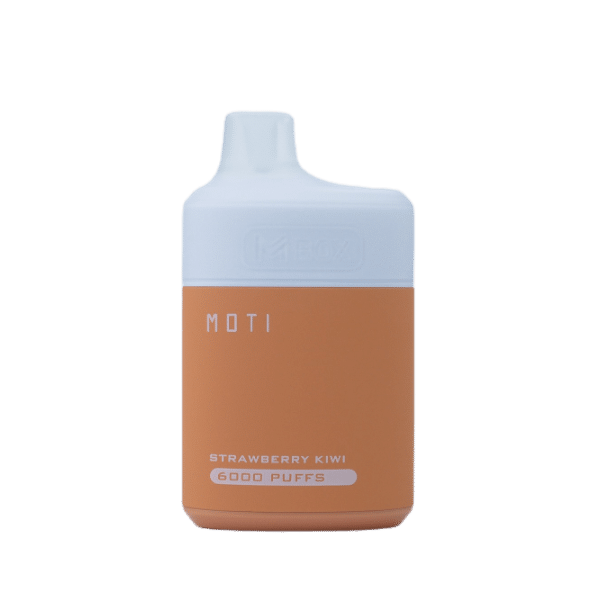 Em, not surprisingly an awful taste. I remember I said exactly the same thing when testing Elf Bar BC3500 Strawberry Kiwi. Now it makes me feel like, maybe producing a savory Kiwi-flavored juice is too hard—Kiwi tastes both synthetic and overwhelming. Like when vaping this one, I can hardly feel any strawberry aroma there in the flavor profile, but only syrupy Kiwi that gets me sick quickly.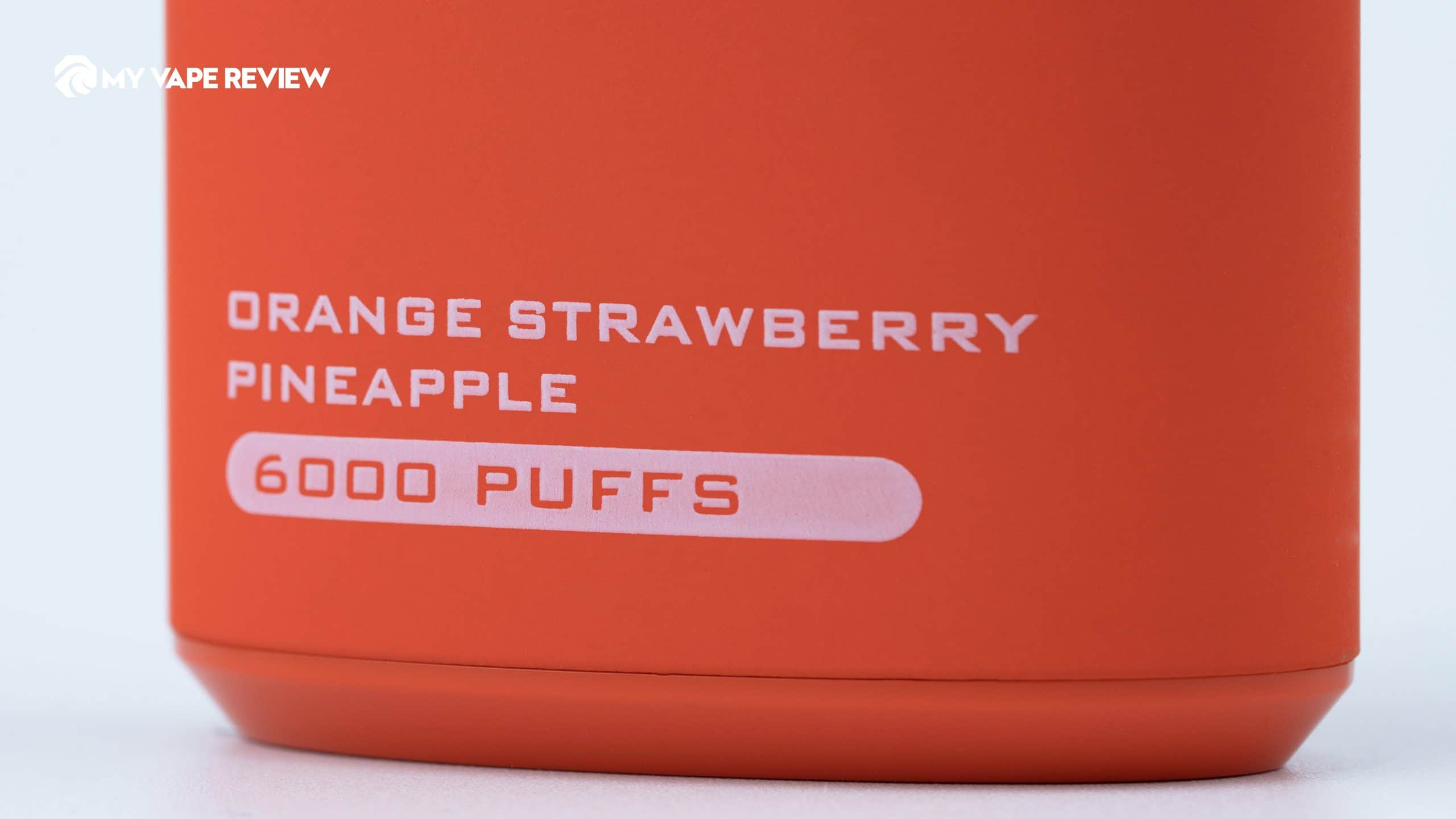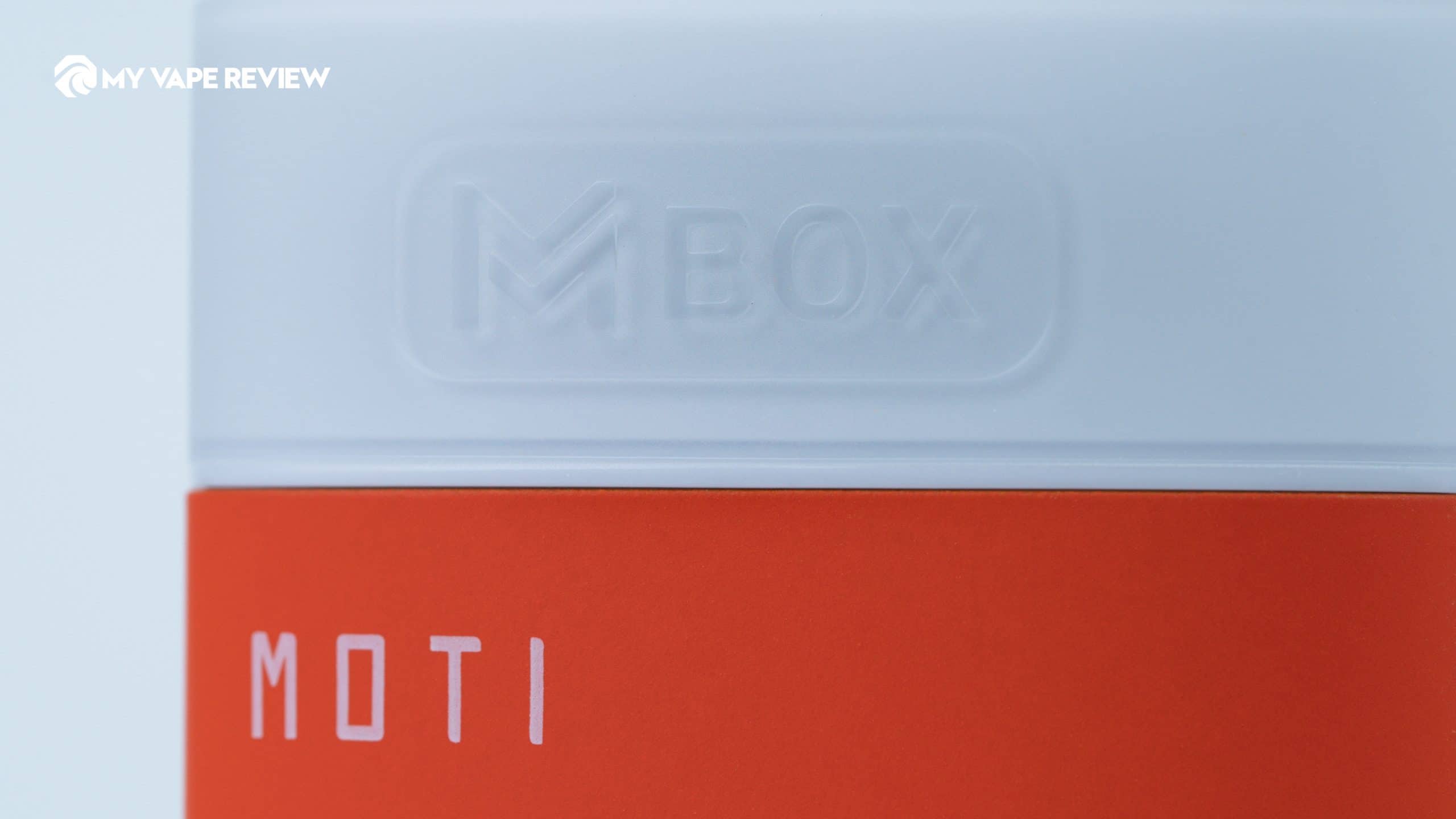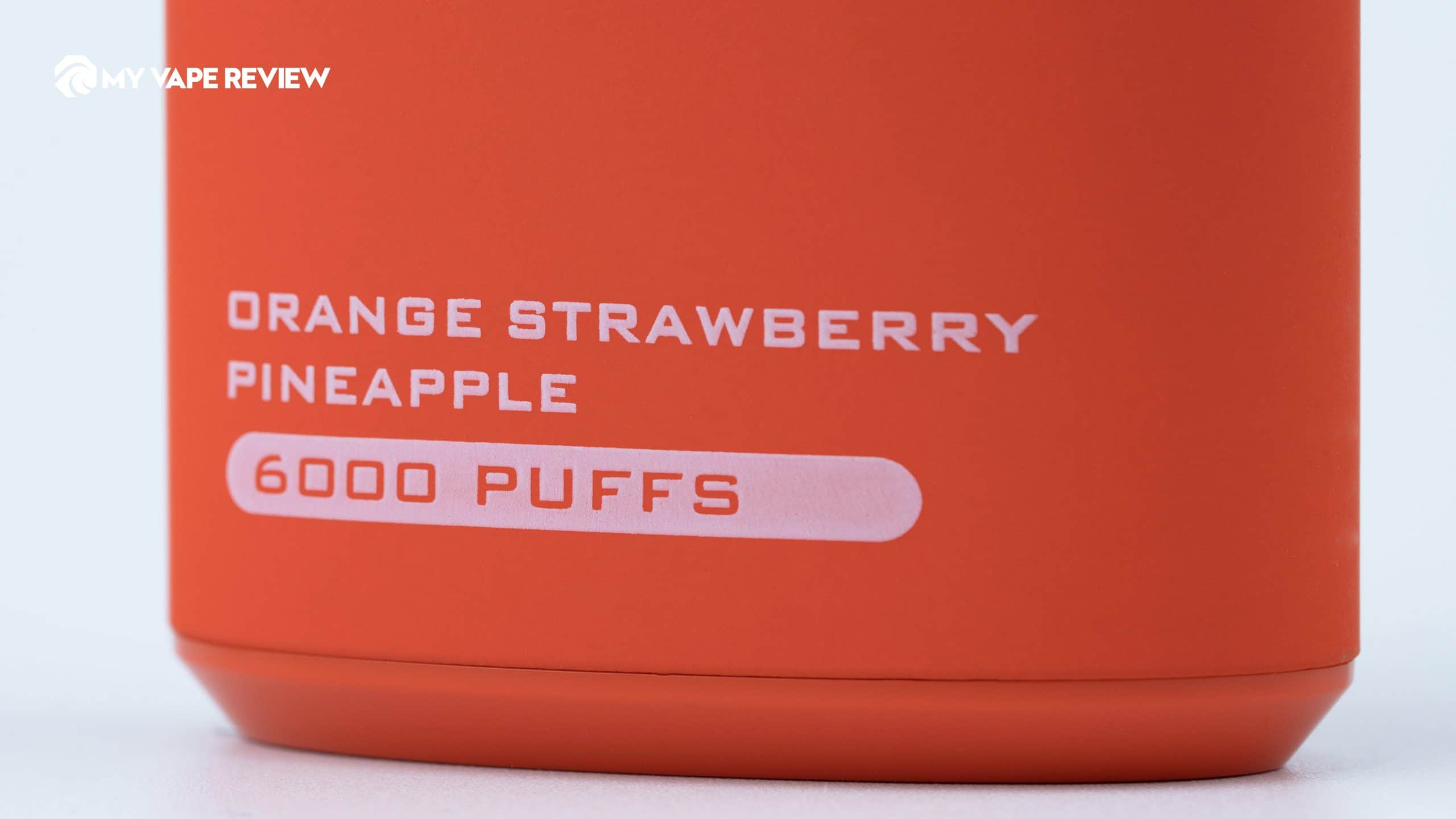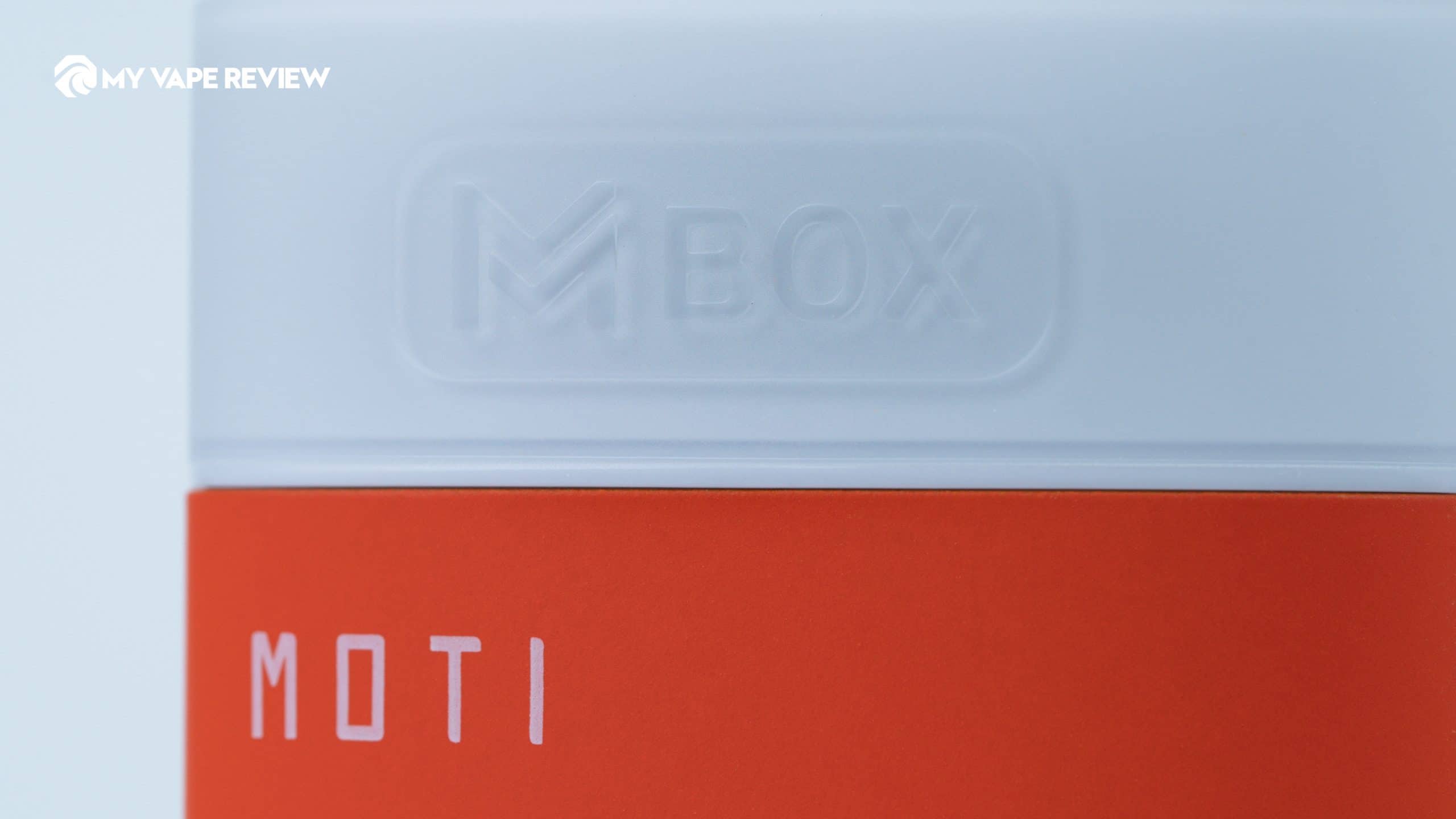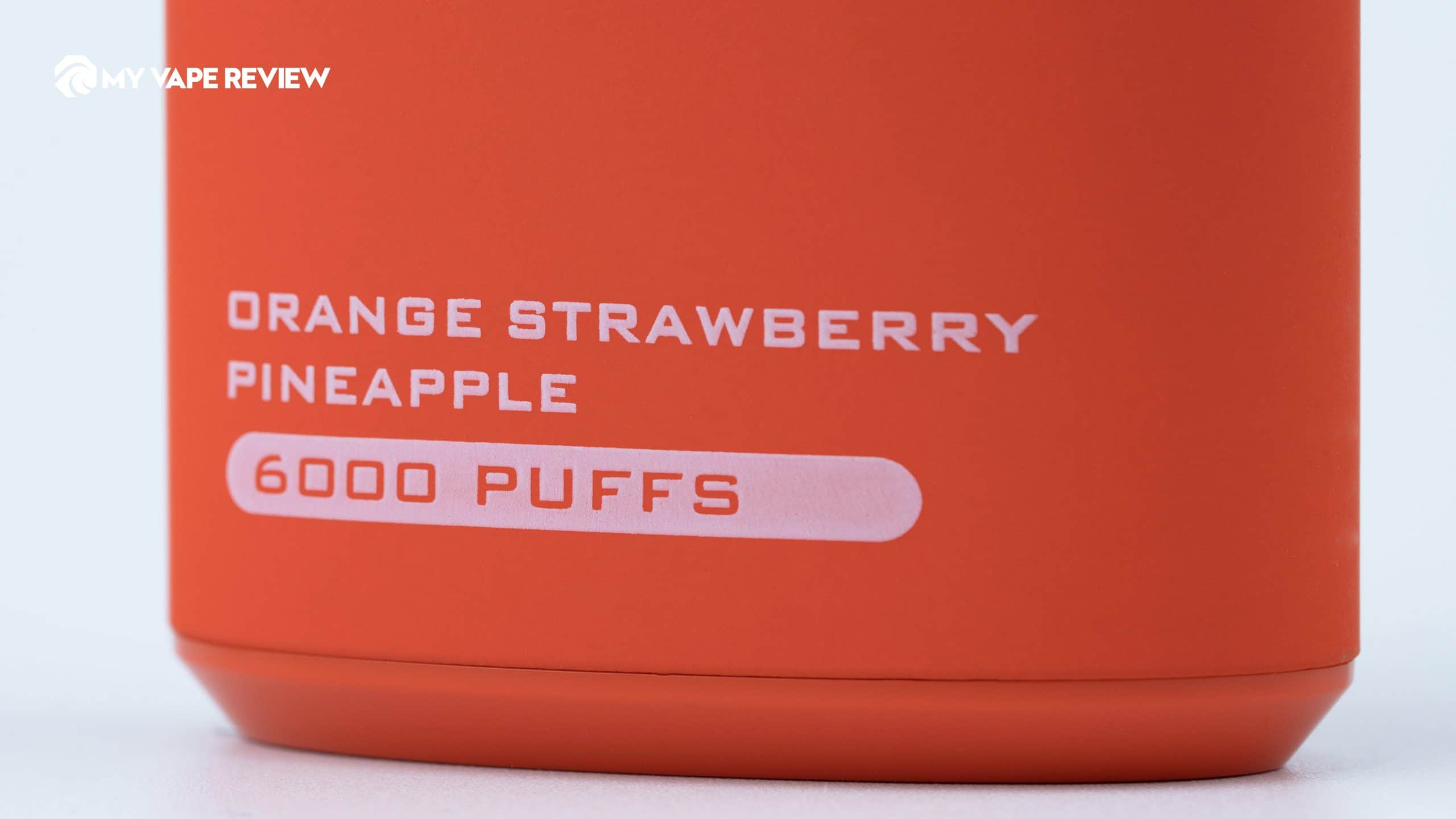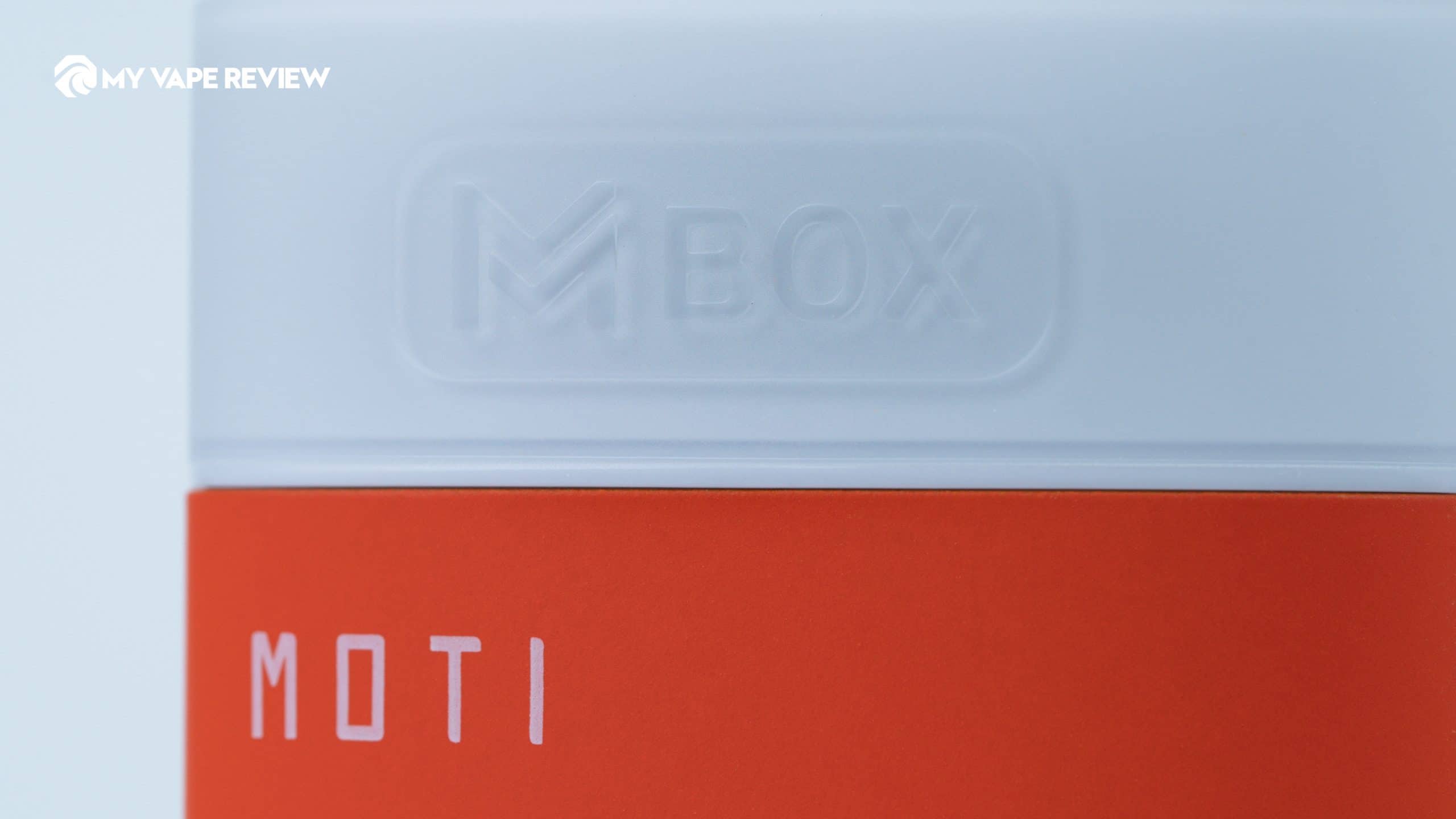 Is MOTI MBOX more worth buying than Elf Bar BC series products?
Nine out of ten times, a final buying decision comes down to personal preferences. What we can honestly help here is to weigh the two choices against each other before you can decide.
Next we'll put the two disposables head-to-head to compare. Let's probe into every single feature that separates them.
*Notes: As Elf Bar BC series offers 4 different puff count options of 3000, 3500, 4000 and 5000, we only use the longest-lasting BC5000 to compare with MOTI MBOX 6000 in this section for fairer results.
Elf Bar BC series comes in uniform flagon shape, matte shell and gradient palette. On its body, there're brand and flavor name printed in low relief, adding a bit of visual pops. And as we repeated many times, Elf Bar does have a good color sense to adorn its products. BC series is quality, stylish, looking like a cool fashion item to go for.
MOTI MBOX 6000 is similarly shaped as a flagon, but less good-looking in our view. Its body looks plump, and the coating material seems not as quality as Elf Bar. It offers different colors to represent flavors as well, but the overall color scheme it uses is too average to call attention.
The mouthpiece of MOTI MBOX and Elf Bar BC are both oval-shaped. While MOTI MBOX steps up its game by using softer translucent rubber, which somehow feels like a baby bottle nipple… And vaping on such a mouthpiece, is, quite surprisingly, comfortable.
Elf Bar BC's battery capacity is 650mAh, 150mAh higher than MOTI MBOX 6000 disposable. In our testing, MBOX indeed lasts slightly shorter than ELF Bar, but the difference is very small like somewhere between 20 and 30 minutes.
The two disposables both place a Type-C charging port on the base, and a LED light to indicate battery level. But actually only MOTI MBOX's light really works, which flashes blue when the device has got a full battery. Elf Bar's light only turns on for one sec when we pull the plug out—so weird. At least it's the case for the Elf Bar samples we got. So we can't speak to which of them has faster charging.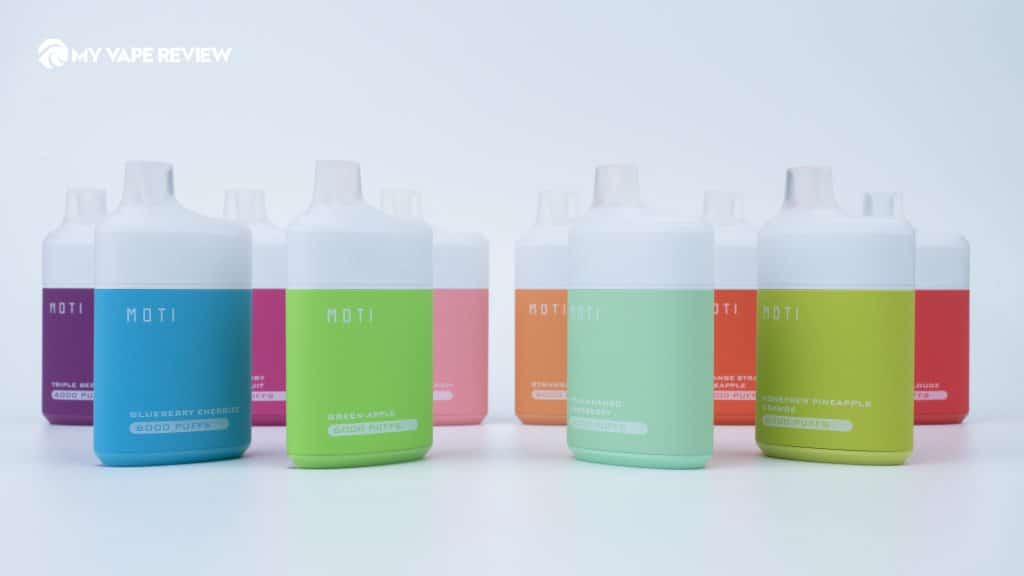 Elf Bar BC series has nearly 20 flavors, while MOTI MBOX 6000 offers 10. More flavors available without a doubt means more freedom to choose. In this respect, Elf Bar BC is for sure a winner.
In terms of flavor range, the two have a lot in common. For example, fruit and icy flavor is the major focus of both; and lots of their flavors feature very sophisticated and creative blends. But sweetness in MOTI MBOX goes a little further, and accordingly its flavor delivery comes off as better than Elf Bar BC.
We found Elf Bar BC and MOTI MBOX produced rather different plumes of clouds. The former comes with a loose draw, and clouds are pretty pretty airy. The latter delivers restricted draw and clouds are relatively denser, as well as bigger too. Personally I prefer to cast a vote for the performance of MOTI MBOX.
Verdict
Many people love Elf Bar for its craftsmanship, wide flavor choices and portable design. But sometimes we just want to be a little adventurous and grab new devices only for a change.
Whether MOTI MBOX 6000 is a satisfying alternative to Elf Bar BC? Our answer goes to Yes. While yes doesn't mean it completely beats out Elf Bar. In our side-by-side comparison between the two disposable vapes, pros and cons of each is evident to see, and there's no definite winner.
Elf Bar can satisfy the most finicky vapers in flavor and design. And if you always have battery anxiety over your vapes, Elf Bar is the way to go. In contrast, MOTI MBOX 6000 has longer lifespan, and impresses us with better vapor performance. In lots of other aspects, the two are in fact interchangeable.
Feel free to tell us your take on the MOTI MBOX 6000 disposable vape on the comment section below!
------Forward from Myvapereview.com
Read More